Prague Tourist Attractions
The Pav (Peacock) Hotel is within easy reach of Prague's major tourist attractions: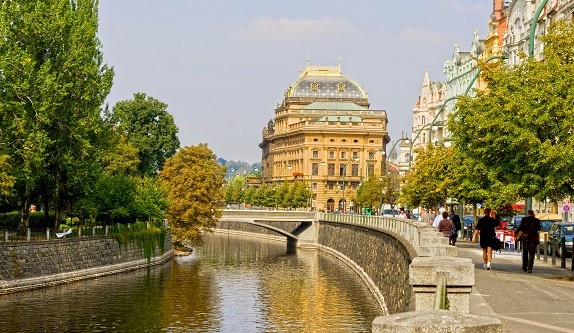 The National Theatre
The National Theatre is only a five-minute walk from the hotel. This important historical building from the late 19th is certainly an attractive place to visit. The theatre interiors are truly wonderful. The National Theatre hosts first-rate opera and ballet performances. You can find their program here. Our receptionist in hotel Páv will be happy to help you choose the show and book tickets.
---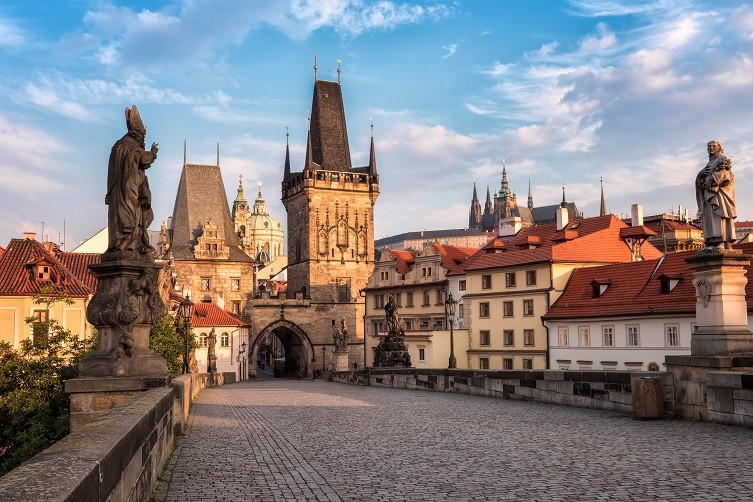 Charles Bridge
Charles Bridge (1 km) is about a 15-minute walk away, along the riverside, with stunning views of Prague Castle.
---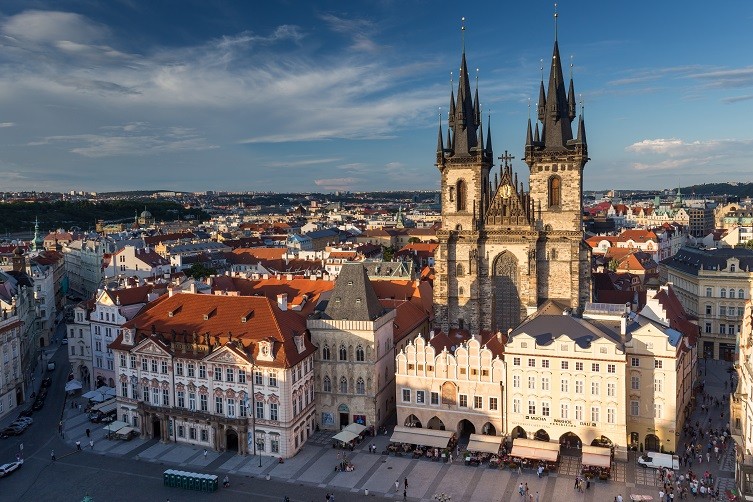 Old Town Sqaure
Old Town Sqaure (1.3 km) is only a 20-minute walk from the hotel. The route to the square leads through the charming narrow streets of Prague's Old Town.
---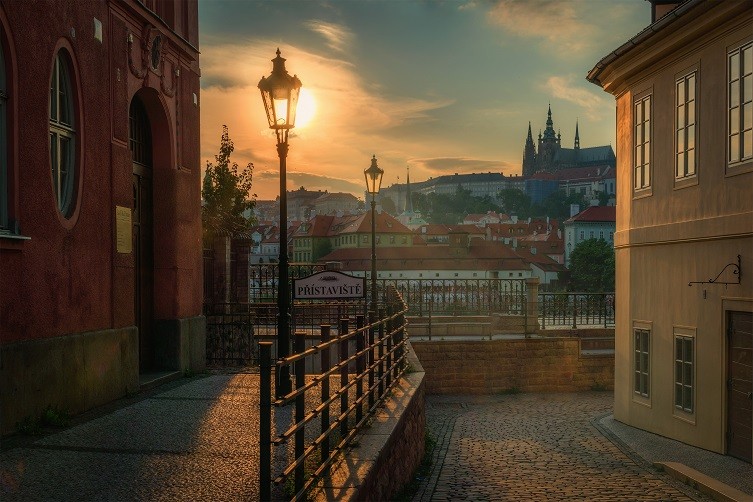 Prague Castle
Prague Castle (2.6 km) is a 45-minute walk away, just along the riverbank. Then you'll cross the Charles Bridge to the Lesser Town, over the Lesser Town Square, to Neruda Street and up to the castle. If you find too long, you can take the tram No. 22, which stops about 400 meters from the hotel at the Národní třída or Národní divadlo stop. The tram can easily take you directly to the Prague Castle in about 12 minutes and a one-way ticket costs 24 CZK.
---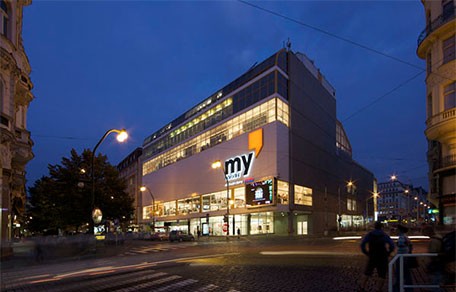 Národní Street
Národní Street (formerly Národní třída street) is a five-minute walk from the hotel. It's a major Prague boulevard with many historical monuments, shops and cultural events (Jazz Club Reduta, Václav Špála Gallery, National Theatre and others). You can find several famous Prague cafés here, like the Slavia or Luxor, for example. During the Middle Ages, the walls of the Old Town ran through here. In contemporary history, Národní Street is connected with the beginning of Velvet Revolution, which led to the fall of the communist regime in Czechoslovakia in November 1989. One of the landmarks of Národní Street is the commercial building Máj, built in the 1970s (today known as Tesco My Commercial Center). The metro line B station, Národní třída, is located near the hotel.