PRAGUE CHRISTMAS MARKETS 2023
The Christmas time in Prague is indivisibly connected with Christmas markets. People promenading among the stalls, trying to keep warm with mulled wine and roasted chestnuts, decorated Christmas trees glowing in the early evening twilight, and the ever present magical atmosphere of old Prague create a festive Christmas ambience. The largest Christmas markets in Prague can be found at Old Town Square and Wenceslas Square. On Saturday evening, 26. 11. 2023, the Christmas tree will be ceremonially lit up. The lighted Christmas tree in the background of the Gothic Tyn Cathedral is really amazing. The stalls are open daily from 10AM to 10PM, including on Christmas Eve, Christmas Day and 26th December and on New Year's Day. You can visit Prague Christmas Market until 6th January 2023 when it would be closed.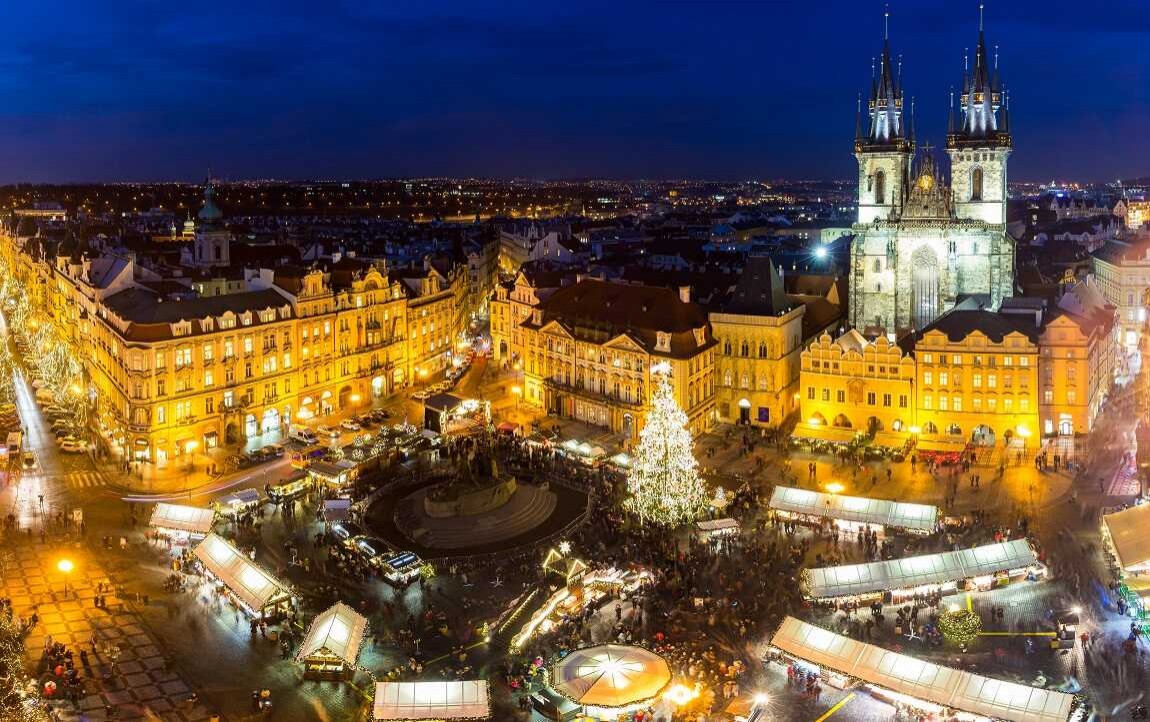 Venders in wooden huts offers a wide selection of traditional Christmas goods and craft items, for example traditional decorated gingerbread, crèches, Christmas decorations, sweets, but also wooden toys, glass, ceramics or jewellery.
Besides shopping gifts, you can enjoy some of traditional Czech food. Definitely worth trying is Prague ham roasted on a spit, however it is not very healthy. After the baked ham, try the excellent Czech beer, it goes well with it. Do not forget to try a taste of the old Bohemian cookies - trdelniky for dessert. You can observe right at the stalls, how is trdelnik made. If you do not like meat or beer, then you will definitely enjoy roasted chestnuts or sugar almonds. The Christmas markets are full of the scent of mulled wine and mead which will warm you up in case of bad weather.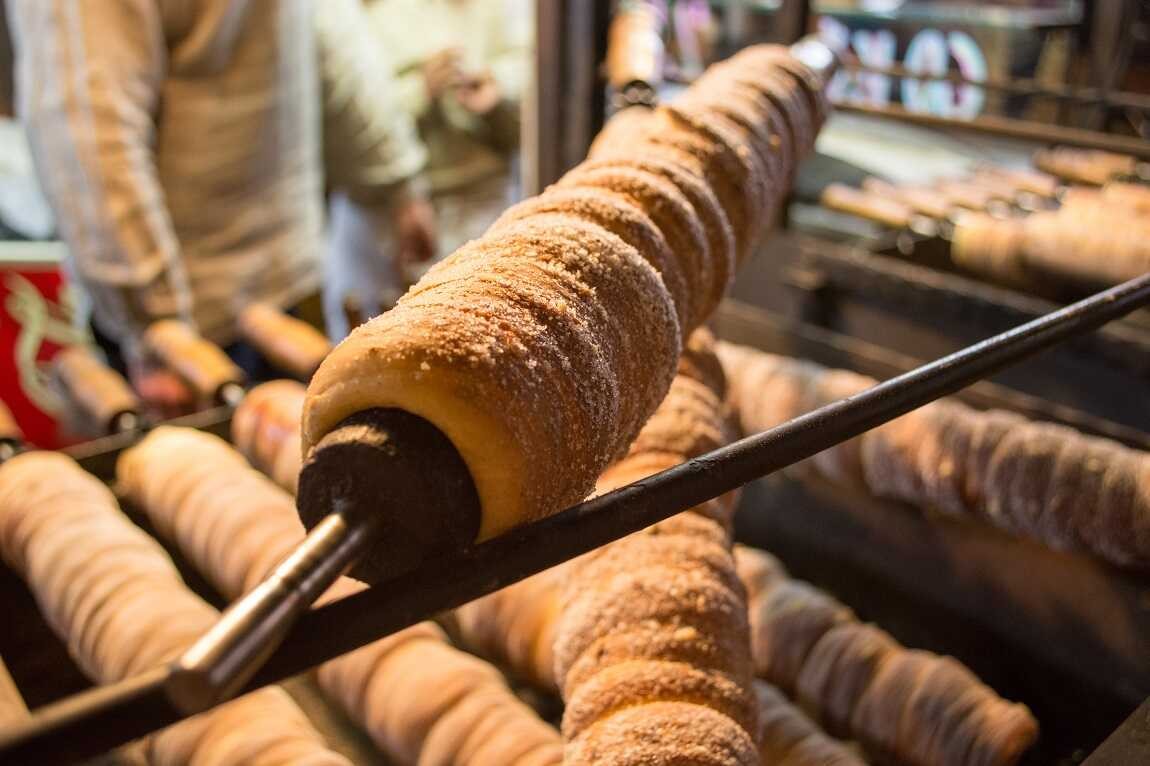 The traditional nativity scene with Mary, Joseph, the three kings and baby Jesus in the manger will be hosted on the Old Town Square. Children can also enjoy the stable with animals, for example sheep, donkey and goats or the Christmas workshop, where they can create their own Christmas decorations.
Daily performances of children's choirs, singing Christmas carols in the evening, make the Christmas feel complete.
Smaller Christmas markets are also held at the Republic Square, the Havel's marketplace. In Vinohrady, please visit the marketplace on Peace Square in Vinohrady or on Tyl Square.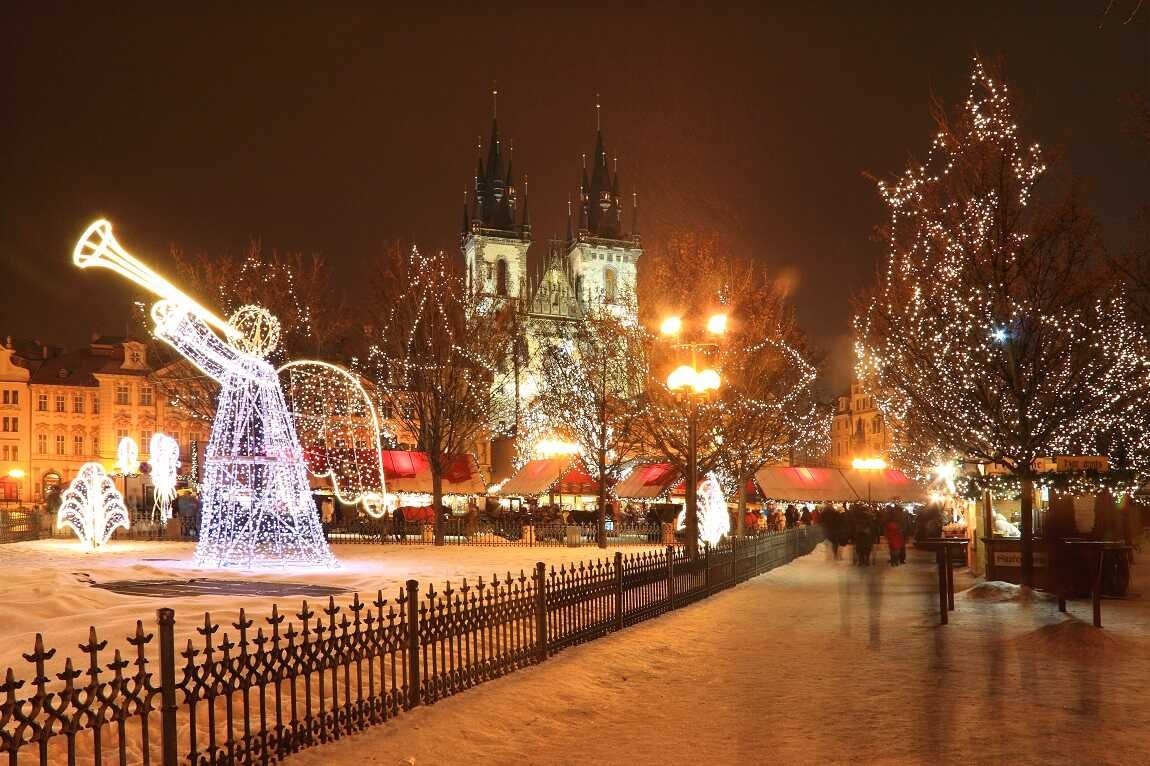 Stop the pre-Christmas rush and enjoy the magical Christmas atmosphere in Prague.
Stay in the centre of Prague in Old Town and you can reach the Christmas markets on foot. The modern three-star Hotel Páv is located in the city center near Národní Street.